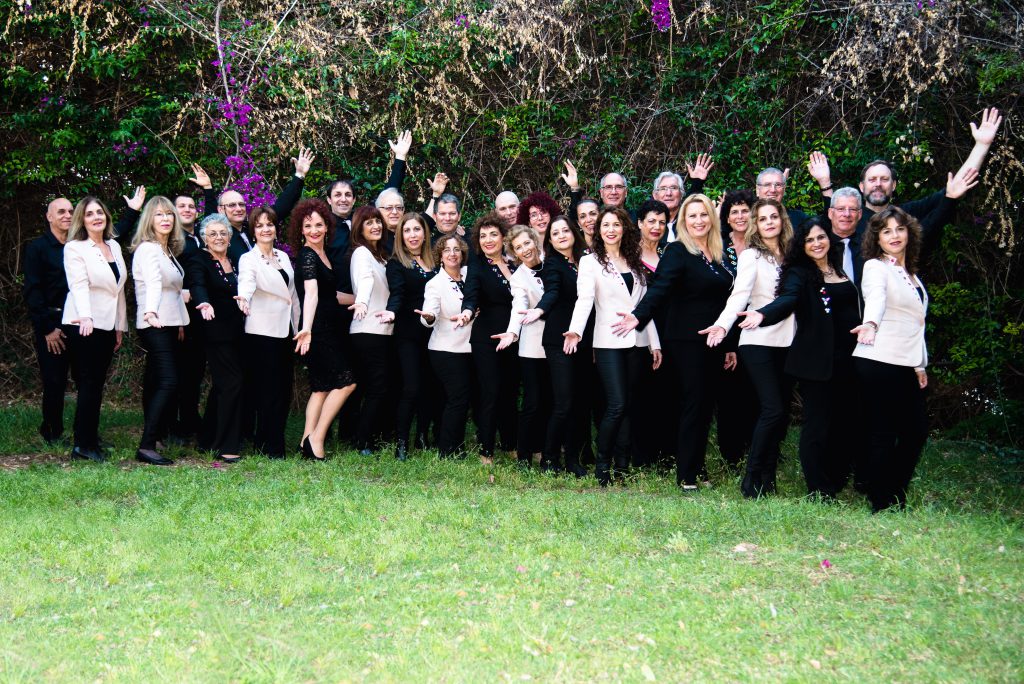 The "Rosh Tov" choir from Rosh HaAyin began its journey in September 2006. As its name implies (the phrase "Rosh Tov" in Hebrew connotes fun and a good atmosphere), this group has a light, vivacious character alongside its serious professional aspirations.

Its repertoire includes lots of rhythm: international and Israeli pop songs, Beatles, Gershwin, musicals – all arranged by Jeanne in five part harmony.

Among its most successful performances to date: "Sealed With A Kiss" (2007, 2008), special tribute evenings to lyricists Yoram Teharlev and Shimrit Or (produced by the RoshHaAyinMunicipality), second place in the choir competition "Kol Rishon", (Rishon LeZion, Succoth, 2008), and semi-final status in the "Zemer Lach Artzi" competition, 2010.

Comments about "Rosh Tov" from the esteemed judges of the "Kol Rishon Competition, 2008":
Dr. Aharon Charlap:
"This warm and lovely, mixed-generational choir is heterogeneous in character as well as vocal production. The … arrangements are suited to the choir. The movement is also excellent, particularly due to its minimalism. Fantastic choice of songs!"
Dr. Moshe Zorman:
"Clean, elegant, "cultured" and fun singing!
How they sing those syncopations so easily!"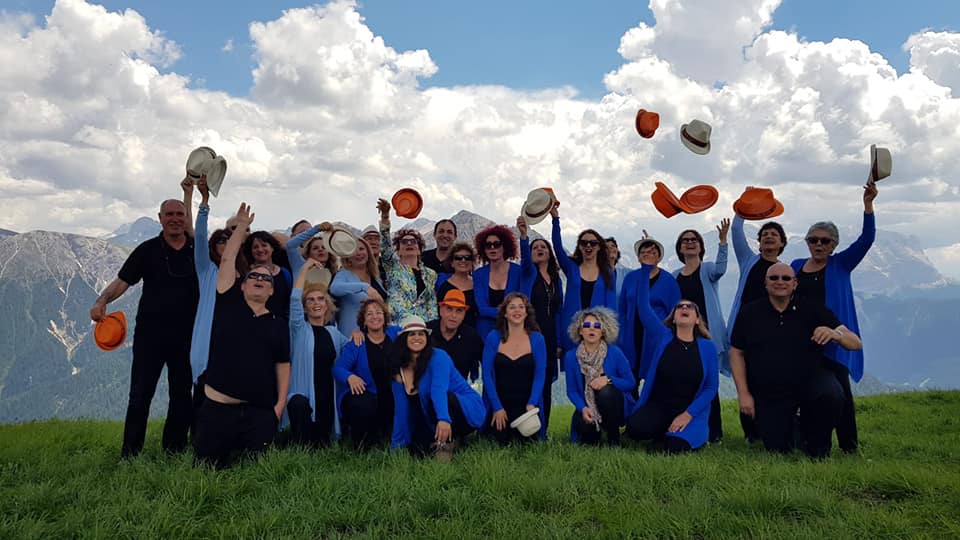 "Bravo . . .! Wonderful arrangements and wonderful renditions! The choir sings with joy and in the appropriate manner and style. Great!"

 In April 2011, "Katzefet" and "Rosh Tov" joined forces to become "Tov U Matok" (a combination of their titles) for a "Journey of Love" sponsored by our special friends at the Leverkusen Music School (director: Juergen Ohrem) in Germany who had arranged a concert tour for us. This tour included performances with various German youth and adult choirs in Leverkusen, Kerpen-Horrem, Frechen and Dusseldorf, in churches, schools and concert halls. Following in the footsteps of previous visits by "Jeanne Rabin's Ensemble" (2000) and "Jean's" (2004), This combined group made an amazing impression on the German audiences as well as personal connections with the scores of choir members whom they met.
The results of this trip were manifold and significant:
After months of hard work and preparation as well as the week in Germany of daily singing and shows, our performance level was significantly improved.
The amazing success of our shows (standing ovations everywhere!), in conjunction with spirit and warmth of this joint choir, certainly made an impact on our German audiences. We consider it own personal contribution to Israeli relations abroad. The musical and interpersonal "chemistry" that developed between "Katzefet" and "Rosh Tov" became the major catalyst for a permanent merging of the two groups – officially adopting the name "Rosh Tov"!
Other noted accomplishments:
– "HaKol Tov"  (July 2015) – Rosh Tov hosts Doron Ben Ami's choir "HaKol Dvash"
– First place in the "Audience's Choice" competition at MILA's "Around Eilat" Choir Festival (January 2016) with the women's rendition of "Rain" by Jose Feliciano
– Tamuz Studios recordings (July 2016)
– Guest appearance at the Yechiel and Eli Mohar Tribute, part of the "Songs are Friends" series in the Rosh HaAyin Cultural Center. (November 2016)
– The 21st Alta Pusteria International Choir Festival (June 2018) with the honor of performing at both the opening and closing ceremonies
– MILA's Dead Sea Choir Festival (January 2019)
"Rosh Tov" is happy to welcome new singers into its ranks (tenors(Sopranos and baritones in particular). Prerequisites: a pleasant voice, rhythm, a love of international pop music and a fun-loving attitude! Previous experience and note reading; assets. Interested? Contact us!